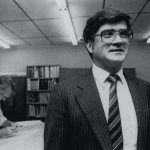 Environmental Tectonics Corporation (ETC) was founded in 1969 with the goal of creating finely controlled simulated environments. At the age of twenty-six, acting President and CEO William F. Mitchell—with the help and encouragement of friend and mentor Al Richman —gathered enough backing to lay the foundation for what would later become ETC.
The first major product produced was a high-altitude, rapid decompression chamber for the United States Navy. This first chamber's unique design and control system provided the base technology for the development of ETC's distinctive product line. This first year of business generated $1.45 million in sales and solidified ETC as a publically traded company.
Similar technology, as used in the Navy Altitude Chamber job, crossed elegantly into the design and manufacture of various chamber-based products. These products comprise the ETC BioMedical Systems, ETC Sterilization Systems and ETC Testing & Simulation Systems product lines.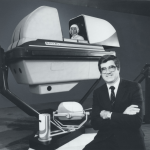 Also attributed to the original altitude chamber sale was the need for pilot and aircrew training products. Out of this demand ETC's Aircrew Training Systems and The AeroMedical Training Institute (AMTI) were conceived. With aeromedical equipment in over 80 countries and numerous global turn-key aeromedical facilities to date, ETC's Aircrew Training Systems equipment and the AMTI training courses have concurrently trained and educated the world's top pilots.
ETC's advanced software development capabilities led to the creation of the Advanced Disaster Management Simulator (ADMS) in 1994. ETC Simulation — based in Orlando, FL — focuses on delivering groundbreaking virtual reality simulation systems to the emergency management, disaster response and homeland security markets. ETC believes that ADMS is the future for efficient and cost-effective training of incident commanders and disaster management teams at all levels, from on-scene operations to off-scene coordination and planning.
In 1998, ETC purchased a majority stake in PZL-Aerospace Ind. of Warsaw, Poland. Now known as ETC-PZL, this unique product line of flight and vehicle simulators are utilized by the international civilian and military markets, while providing their engineering and visual simulation expertise throughout all of ETC's products.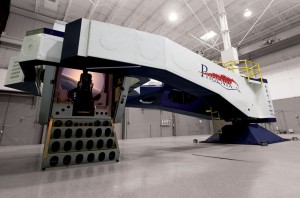 For high fidelity motion-based simulators that replicate the signature feel and real G forces of any tactical aircraft, ETC's Tactical Flight Training Systems (ATFS) provides the military aviation community an alternative approach to in-aircraft tactical flight training. ATFS creates the real physiological stresses of flight for a complete distributed mission training environment. The Authentic Tactical Fighting System offers the most comprehensive training available by offering a system with Extended Field of View (EFOV) visuals, high fidelity cockpits, authentic sound and the real physiological stresses of flight.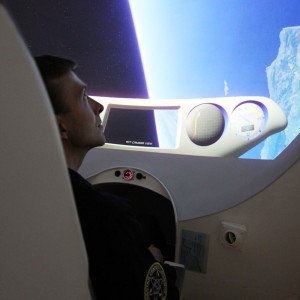 In 2007, ETC entered the commercial space market with the opening of The National AeroSpace Training And Research (NASTAR) Center. The NASTAR Center is a world class facility that provides training and research support for the aerospace industry, and is the only FAA certified civilian space training facility anywhere. The NASTAR Center serves 5 primary markets: Military Aviation, Space Training, Research, Civil Aviation, and Education. Using the latest advances in motion and simulation technologies, the NASTAR Center is committed to pushing the envelope to enable companies, organizations, and individuals to cost effectively get the most out of their aerospace technology investments.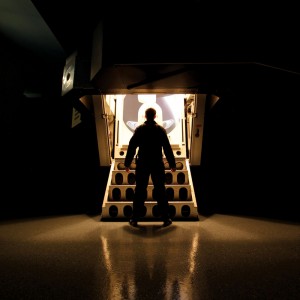 With products spanning four decades of innovation, ETC's training devices are unparalleled in simulating environments for training, testing, and research and development. Over the past 4 decades, ETC has expanded its global reach from one facility in the Philadelphia suburbs to maintaining operational installations in over 90 countries, with offices in the US, Europe, Asia, Poland, Turkey and Egypt.
ETC is actively pursuing technology and contracts that will take us into the future and is proud to provide products that will improve the health, safety and readiness of thousands of pilots and first responders for years to come.
Mission Statement
To be the technological and quality leader in each of the markets we serve which will make our world a safer, more productive and friendlier place. To continuously develop and evolve the state of technology of the products we produce to the benefit of our customers. The company is dedicated to being a good citizen of the world in all that we do including every interaction with our valued customers, employees, suppliers, stockholders and community, so that each interaction is a positive and rewarding experience, thereby creating maximum value for our stockholders.
ETC-PZL Aerospace Industries
Al. Krakowska 110/114
02-256 Warszawa, P.O. Box 22
Tel: (+48-22) 846-54-17
Fax: (+48-22) 846-54-18

postbox@ai.com.pl